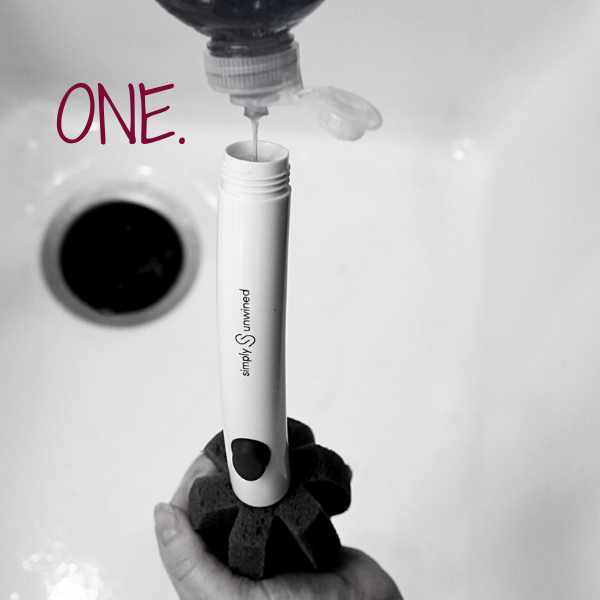 Fill The WINE Brush handle with dish soap and be sure to securely tighten the end cap.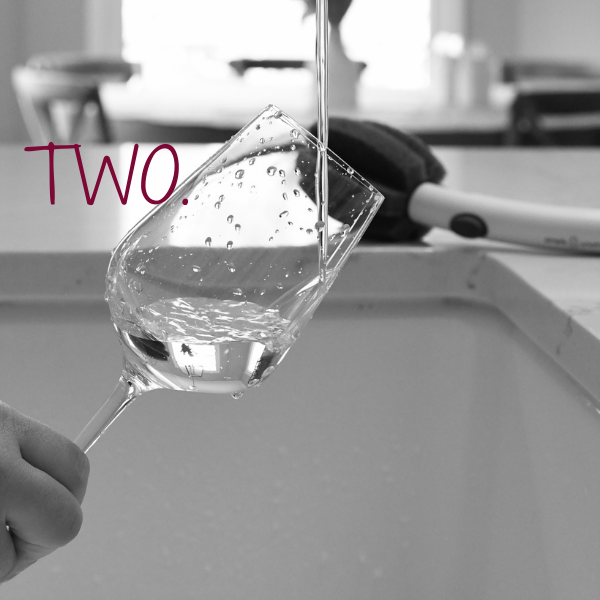 Add some water to your dirty wine glass.
Insert The WINE Brush into the glass and press the button to dispense the soap. Note: It's best to get the sponge head wet before first use.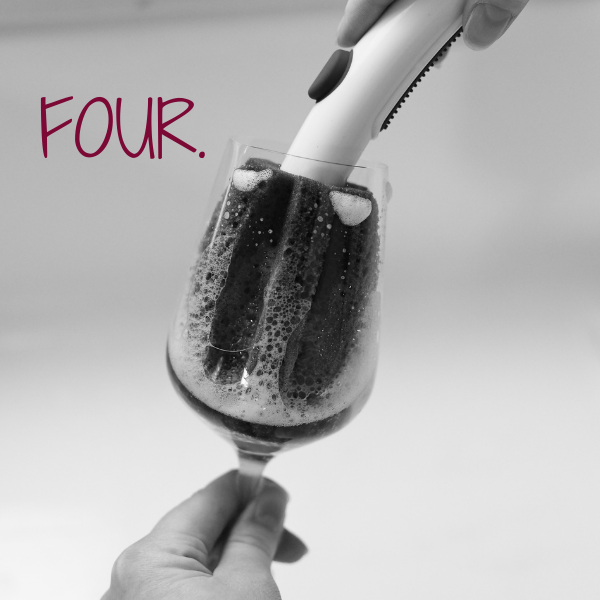 Move your wrist in a slight circular motion and thoroughly clean the bowl of the wine glass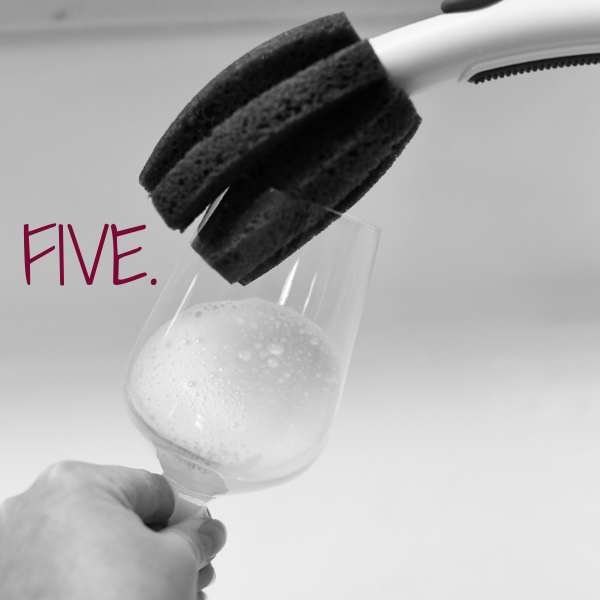 Align the groove on top of the sponge with the wine glass rim. The sponge will spin as you move your wrist in a circular motion. The Wine Brush will clean the entire circumference of the rim without moving the glass.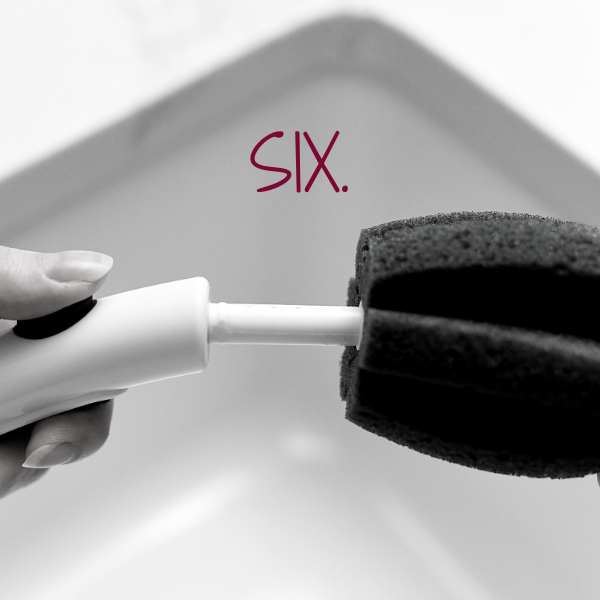 Replacing the sponge head: It is best to replace it when dry. To remove, grasp the sponge (along with plastic insert) at the end closest to the wand and pull. To Replace, simply snap the replacement head onto The Wine Brush until you hear a click.